Home »
With a team of four full time Solicitors and four auxiliary staff, we provide a personal service. Whatever business you transact with us we can assure you of our personal attention. We cover many different areas of legal practice allowing us to offer clients a wide and varied degree of expertise and are always cognisant that our role is to solve problems rather than create them.
Our principal Eamonn M O'Beirne believes in a personal service which he has instilled in his staff. Our firms timetable has always remained flexible, offering out of hours appointments, hospital and home visits for those who are unable to get to the office. A friendly and welcoming approach is the policy of all members of staff.
To discuss any aspect of our work or to obtain a quote for your case email info@cullentyrrell.ie or telephone us on 01-2746700.  A Solicitor who specialises in the area of your query will contact you to advise you of your legal rights and entitlements.
Background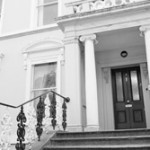 Cullen Tyrrell & O'Beirne was established by Eamonn M. O'Beirne and Laurence Cullen in 1972 and in 1973 it acquired the Practice of Joseph P.Tyrrell who re-joined as a consultant. In 1979 Eamonn O'Beirne took over the sole running of the Practice which operated from Woodville, Herbert Road, Bray, County Wicklow until 2006.
In May 2006 the firm moved from its previous premises to its new larger premises at 3 Prince of Wales Terrace Bray, Co.Wicklow which was the original family home of Eamonn O'Beirne. It is at these premises that the long standing legal tradition of the O'Beirne family (spanning four generations) commencing with Eamonn's grandfather Edward O'Beirne, and father, also Edward O'Beirne established themselves as well known and well respected Solicitors practising in the Wicklow and Dublin area since the 1890's.
Eamonn's son Edward John O'Beirne joined the firm in 2002 becoming a Partner in 2006 and making it very much a family affair.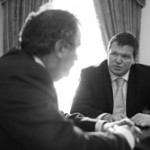 Over the last 40 years Cullen Tyrrell & O'Beirne have built up a practice where we offer direct partner-led services, remaining flexible and encouraging our staff to respond quickly and effectively to our clients needs.