Donnacha O'Donovan
Saturday, July 16th, 2016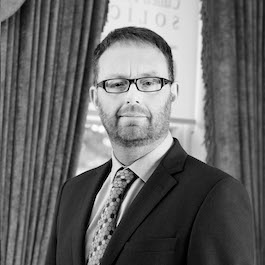 Partner
Donnacha is a graduate of University College, Cork and qualified as a solicitor in 1994.
Donnacha advises companies and other businesses in the SME sector. He has broad experience of drafting and reviewing contracts including distribution agreements, confidentiality agreements and security documentation.
Donnacha has extensive experience of all aspects of commercial litigation including contractual disputes, litigation between shareholders and professional indemnity litigation. He has been representing clients before the Commercial Court since that court was established in 2004 and has extensive experience in the use mediation as a means of achieving settlements for clients. He has advised in a number of high value shareholder disputes including shareholder oppression actions. He has represented financial institutions including advising in contested bankruptcy and personal insolvency actions for a number of years.
Donnacha is a member of the Law Society and a member of the Dublin Solicitors Bar Association.